Wonder Fleur is the perfect gift!
Wonder Fleur a new and exciting product, encompassing a wonderful aroma and gorgeous orchids.  Imagine yourself standing in the tropics surrounded with orchids and inhaling their sweet soft scents.   You will enjoy the beauty of your orchid and its exquisite fragrance.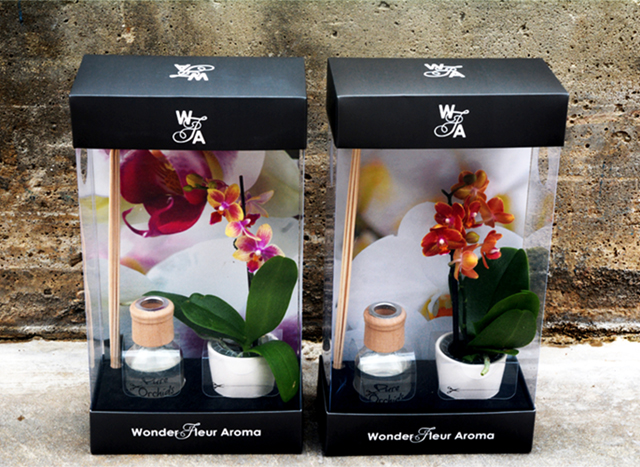 Wonder Fleur is a great combination of Micro-mini Phalaenopsis orchids and a lovely scent packed in a decorative gift box.  Our gift boxes are appropriate for any occasion.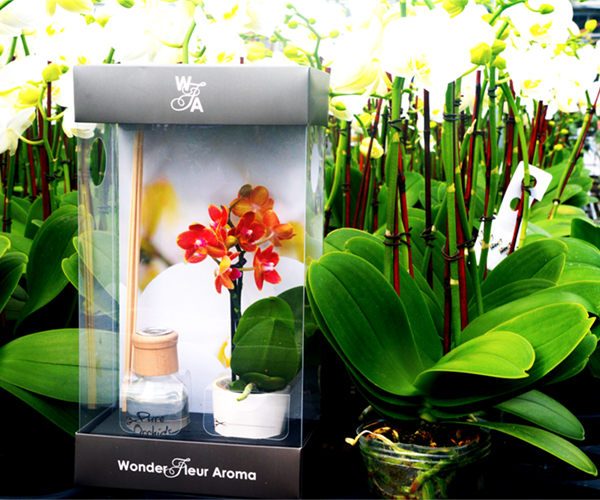 The recipient will be delighted with this wonderful gift on any special celebration!
Wonder Fleur aroma adds an exotic aura to any home!